Astoria Park Conservancy is proud to present community events that support our mission to connect our community through inspiring experiences in nature that improve livability, health, and wellbeing.
Full Moon InnerDance
February 5 @ 8:30 am

-

9:30 am

$35
Medicine Wheel Full Moon InnerDance
Description: Join Astoria Park Conservancy and Medicine Wheel Wellness for Full Moon InnerDance! InnerDance is a music-based meditation that opens the senses to an inner journey that unifies the body, mind, heart, and soul. The practice begins by lying down on a yoga mat and closing your eyes. Music will be played to invite your thoughts into purposeful brainwave patterns to simulate your natural dream state. Your Facilitator offers healing touch, aromatherapy, plays crystal sound bowls, drums, and holds space for you to expand from within. Many experience an altered state of mind, release blockages, and gain deep insights. Please bring a mat and blanket.
This class will take place in Astoria's Johnny Counts Cabin and will be followed by an optional soak in the hot springs. Please note, registration for this class includes a hot springs soak.
Please bring a water bottle and yoga mat if you have one. Pre-registration is required to guarantee your space for this program.
Are our program fees prohibitive to you? Reach out to carolyn@astoriapark.org to learn about our no-questions-asked subsidized pricing policy.
Instructor:
Francine Padròn Bartlett, DPT, ATC, RYT
Francine is a seasoned physical therapist who specializes in holistic healing and sports rehab. Her approach to health and wellness is centered on integrating modern medical practices with the ancient wisdoms found in Nature.
"When we work together as a collective to offer more options, greater accessibility, and more unified care we create a positive shift for the well-being of all people."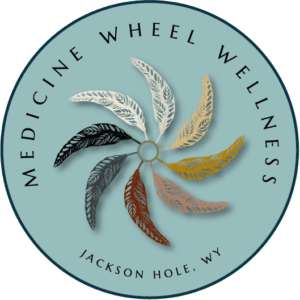 Event FAQs
Indoor COVID protocols
We recommend wearing masks when social distancing is not possible.
COVID PROCEDURES
What to expect if my program includes a soak
There are changing rooms you are welcome to use to transition into your soaking attire.
Soaking FAQs
General property rules
No dogs are allowed anywhere on our premises, including the parking lot and grounds on this side of the red bridge. This is a requirement of Teton County, as Astoria is located in a wildlife corridor.