PRIVATE EVENTS AT ASTORIA
HOST YOUR EVENT AT ASTORIA
A Natural Setting for your Event
Conveniently located just south of Jackson, Astoria is situated away from the busy downtown and national park areas, providing a convenient setting for private events along the Snake River. A portion of event proceeds benefit Astoria Park Conservancy.
Private indoor event reservations are not available at this time and casual group gatherings including birthday parties are discouraged right now due to COVID-19, but please contact us with your inquiry for a future event at [email protected]
Explore Venues
Plan your event at Astoria
We welcome community events, weddings, birthday parties, family reunions and any excuse for gathering together. Astoria does not provide catering, tent or furniture rental, but we can provide a list of preferred vendors for you.
DUE TO COVID-19
Casual group gatherings including birthday parties are discouraged at this time. Formal private event reservations are not available at this time, but we are happy to talk it through with you. Feel free to email us at [email protected]
If you have an upcoming special occasion and would like to plan a summer or fall 2021 event, please call us to inquire or email us at [email protected] We are happy to discuss the possibility of an event with you.
Astoria Event Venues
Johnny Counts Cabin
Built in the early 2000's and recently updated, this bucolic riverside cabin features a working fireplace, timber beams and stunning antler chandeliers. Options to rent the main level of the cabin, the larger Grand Room only, or the smaller Conference Room only. Accomodation ranges from 10-30 people comfortably.
Riverside Event Lawn
Have your next gathering along the banks of the Snake River. Perfect for weddings or corporate retreats, the event lawn is a great space for tents up to 60 x 90 feet.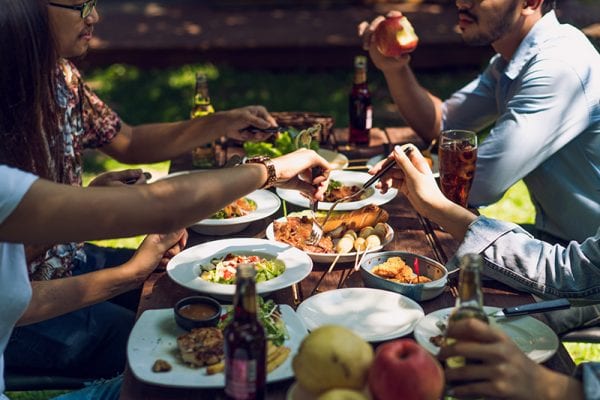 Poolside Picnic Pavilion
This warm weather event space, situated right against Astoria's soaking pools is an excellent space for birthdays, private swim groups or large family gatherings up to 20 people.
River Pool Area
Situated overlooking the wild and scenic Snake River, the River Pool offers your group seclusion with a private deck and a private pool. Perfect for corporate groups, private friend groups and evening events up to 20 people.
David Stubbs
Park Event Lawn
Want a little more privacy for your large gathering? Coming in summer 2022, the Park Event Lawn is a short walk from the hot springs facilities, tucked under tall cottonwood trees, overlooking the future park. With parking close by and a large, flat tent site, this space is perfect for large gatherings.